Home

/

2014-12-Spar-Buoys
Notices to Mariners
Buoy Conspicuity Trail at Bennet Bank and West Blackwater Buoys
12 - 2014
Issue Date: Tuesday 23 December 2014
Aid: Bennet Bank & West Blackwater
Area: East Coast Ireland
The Commissioners of Irish Lights hereby give notice that on 28 December 2014, or as soon thereafter as circumstances permit buoy performance comparison trials will commence on the Bennet Bank and West Blackwater stations.
Spar type buoys of the same light and daymark display as the existing buoys will be established in close proximity to the Bennet Bank and West Blackwater stations. The Spar Buoys will be positioned 300 metres to the north of the Bennet Bank Buoy and 300 metres to the east of the West Blackwater Buoy. This trial is to determine the visible and radar conspicuity performance of the spar structures in comparison to the profile of the existing conventionally shaped buoys.
Mariners are advised to maintain a safe distance from these buoys during the trial period which is expected to last approximately twelve months.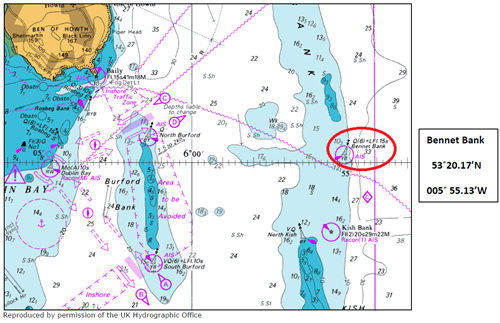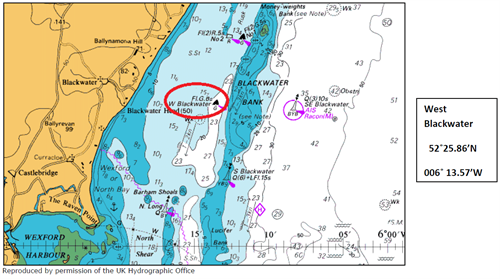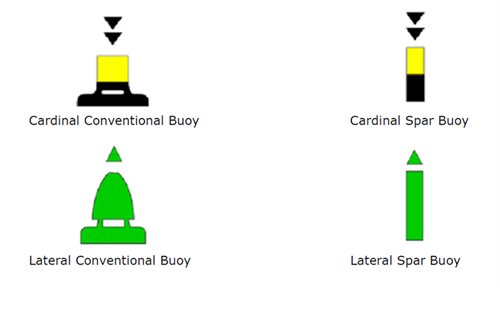 The Commissioners of Irish Lights would welcome feedback from users on the visual and radar detection performance of the buoys in varying states of weather and sea state. Observation forms are available below and completed forms can be returned by email to the Trial Assessment Team at navigation@cil.ie
Radio Navigation Warnings will be issued when the trial commences.
Observational report for Bennet Bank can be found here
Observational report for West Blackwater can be found here
By Order, Yvonne Shields, Chief Executive.