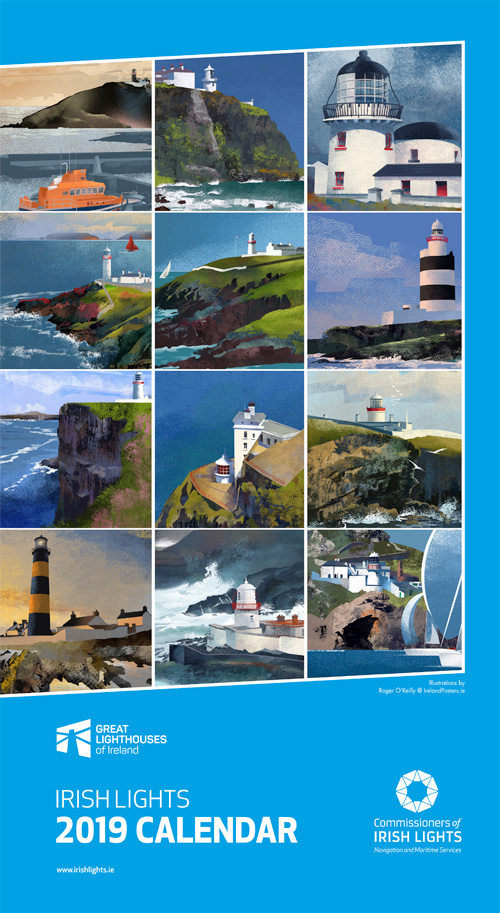 Irish Lights 2019 Calendar in partnership with the Great Lighthouses of Ireland is now available for purchase on www.greatlighthouses.com
Discover the famous charm of Ireland's coastline with the beautiful pictures in this delightful bespoke wall calendar for 2019 featuring the Great Lighthouses of Ireland as painted by artist Roger O'Reilly.  Roger travelled the length and breadth of Ireland to capture his vision of these great maritime buildings. With this calendar, we present them as a collection for you to enjoy in your own home or to give as a gift. Calendars can also be purchased at selected Great Lighthouses of
Ireland sites (Fanad, Hook, Rathlin Island, Loop and Valentia).
With this calendar, we present them as a collection for you to enjoy in your own home or to give as a gift. Brighten up the year ahead.
Calendars can be purchased at selected Great Lighthouses of Ireland sites ( Fanad, Hook, Rathlin Island, Loop and Valentia) or direct from Irish Lights at info@irishlights.ie. Retail price is €9.50 excluding Post & Packaging.
For more information on visiting or staying at the Great Lighthouses of Ireland visit www.greatlighthouses.com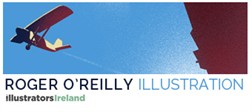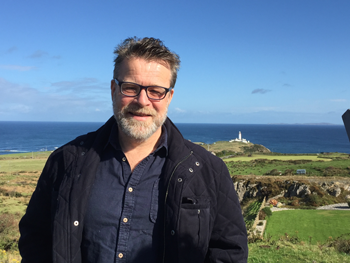 Roger O'Reilly is an award winning artist and illustrator whose career has encompassed projects as diverse as storyboarding the Vikings TV series to illustrating for editorial and advertising clients around the world. His output as a commercial artist has been complimented by success as a painter and his work is to be found in collections at home and abroad including the Musée D'histoire Contemporaine in Paris.
Now based in Kilkenny, he has been designing and illustrating a collection of retro style posters of Ireland for the last three years. These he markets through his online store www.irelandposters.ie and it was while out along the coastline sketching up ideas for this project that he found himself drawn to the idea of illustrating and researching the over eighty lighthouses scattered along our shorelines. The collection has been a great success and the prints have been acquired by collectors worldwide.
In Spring 2018 he was invited to collaborate with the Great Lighthouses of Ireland tourism initiative and has contributed twelve images to the new 2019 illustrated calendar.