Superb venue for corporate events, meetings, training
Are you searching for a unique venue for meetings and corporate events?
Our headquarters in Dun Laoghaire is a beautiful rotunda of tinted glass and steel designed by Scott Tallon Walker, and offers magnificent views of Dublin Bay, Howth Head and Dun Laoghaire harbour. Ireland's maritime heritage is showcased in the elegant meeting rooms.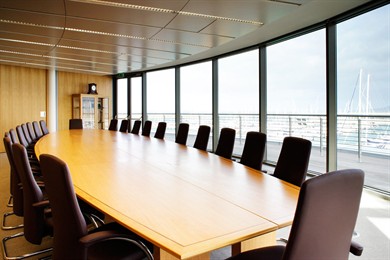 It's a unique venue for meetings, corporate events, training, etc:
Boardroom and Conference Room (on top floor)
Purpose-built Meeting or Training Rooms, with wi-fi and audio-visual facilities (projector and/or large plasma screen)
Linked Ante-room for breakout meetings or refreshments
Laptop connectivity
Flipcharts with markers
Wi-fi code provided on request
Onsite canteen, refreshments (teas/coffees/biscuits) and catering facilities
In-house ICT expertise available for technical issues
Onsite parking (limited number of spaces)
5 minute walk from Dun Laoghaire DART and bus services
The two main rooms can be booked together for larger functions and/or networking sessions. The Boardroom can accommodate up to 25 people seated.
For smaller meetings, the Conference and Training Rooms are suitable for business meetings, training classes, etc.
Options include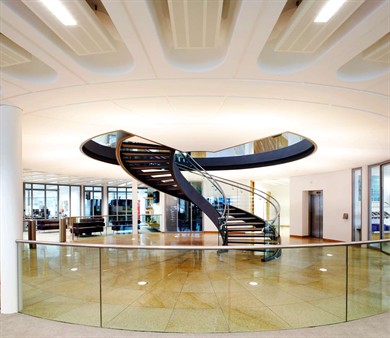 Full hire and exclusive use of the Boardroom or Conference Room and Ante-room (Monday to Friday from 9am – 5:30pm)
Coffee/tea/biscuits on arrival and for mid-morning break
Breakfast and lunch
Afternoon tea or coffee
Notepads, pens, flipchart, jugs of table water
Mineral water, fruit juice available on request.
Booking terms and conditions apply.
Charges are fully inclusive of staffing and incorporate audio-visual set-up, serviceware and furniture and kitchen facilities required to service the event.
For further information please contact our Commercial Services team.
Email:     info@irishlights.ie
Phone:   +353 1 271 5400